Conference Calls
Quick, Simple, Reliable and Free
Broadcast Service
During the Covid-19 pandemic, our service has proved to be a very useful communication service. Recent months have seen most people working from home, as directed by the Government. Conferoo staff continue to working remotely, and are remain available to answer any questions you may have.
Conferoo are also making improvements to our service to help businesses, schools, colleges, tutors and keyworkers improve their ability to communicate to groups of people for free.

MORE ABOUT THIS FREE NEW SERVICE HERE


CONFEROO
FREE
Here is a list of even more great new features that we have already added, or that are coming soon to Conferoo FREE...
Now with even better call quality!

FREE features coming soon:
Manage conference calls (edit and delete)
Add labels to conference calls
Toggle conference call recordings on and off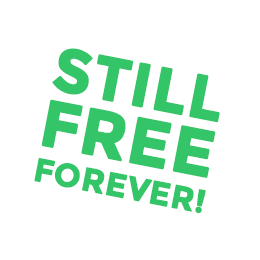 COMING SOON!
INTRODUCING
CONFEROO
+PLUS
All that of FREE, but with even more. Coming soon!
Manage conference calls (pause)
Conference call live call statistics
Optional "PIN bypass"
CLI locked conference calls
Real-time CLI and name attendance
Enable a "listen only" broadcast mode
Remove participants remotely or block
Optional unique conference call numbers
Conference call scheduling and reminders
Access 30 days of call recordings
International dial-in numbers
We're on TrustPilot





Used our service?

why not review us?



"First class service from Conferoo"
3 simple steps and you're in a FREE conference.
1.
GET
Enter your email address to obtain the conference details.
2.
SHARE
Forward the details to your conference call participants.
3.
CALL
Call the access
number and pin.
Our website uses cookies to ensure that we give you the best experience. By continuing to navigate or by clicking "close this message", you accept our policy regarding the
usage of cookies
.
X
Close this message
.